Chloe Chignell (AU/BE)
Amina Szecsödy (SE)
Shadow Text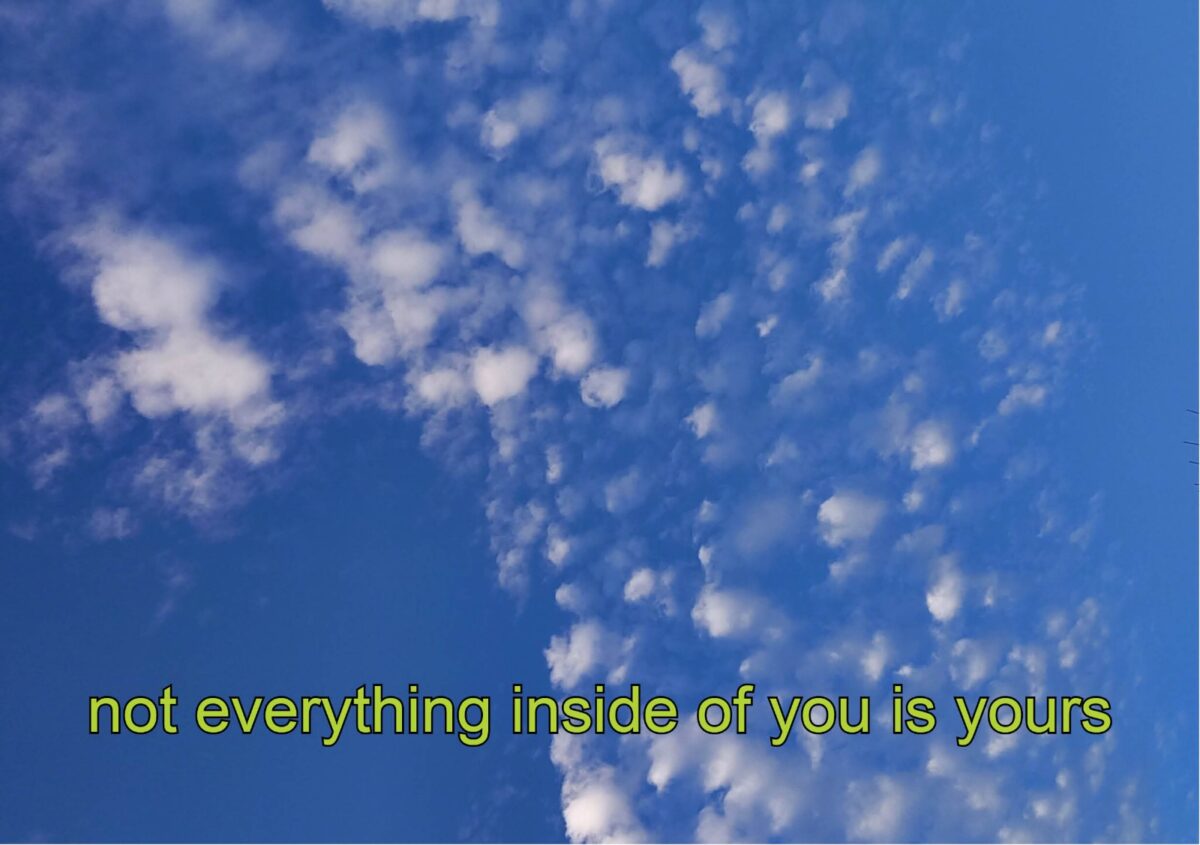 Shadow Text activates mythologies drawn from the literary landscapes of Les Guerilleres, a novel written by Monique Wittig and the sonic landscapes of the electronic musician Eliane Radigue. Through sequences of reading and listening, the audience is invited to step inside a landscape of fragmented scenes, where the use of language and sound guides through an uncanny and decadent imaginary.
Starting to speak is to inscribe oneself into language, which delineates a territory out of silence and the potentialities of the unspoken. Actions hold tension, hold vibrations that might become words. In Shadow Text the audience is confronted with this predicament twofold; how does it echo as a signifier and at the same time out of signification.Through activating distortion and syncopation, the work translates Wittigs novel through mechanics of Radigue; through synthesizing; where sound waves are our words, our mouths a synthesizer.
Shadow Text has been supported by: WorkspaceBrussels, Cité Internationale des Arts, Paris, Kunstencentrum BUDA Kortrijk, Werkstatt Frankfurt.
Chloe Chignell (AU/BE)
Chloe Chignell (AU/BE) is an artist based in Brussels working across text, choreography and publishing. Chloe takes the body as the central problem, question and location of her research. She invests in writing as a body building practice, examining the ways in which language makes us up. She co-runs rile* a bookshop and project space for publication and performance with Sven Dehens. She graduated from a.pass (BE, 2020) and from the research cycle at P.A.R.T.S (BE, 2018) and she teaches at ISAC.
Amina Szecsödy (SE)
Amina Szecsödy (1995, Sweden) is a performance maker based between Frankfurt and Brussels. Her work incorporates quotations, sound design, scriptwriting, and collaboration, channeling the dissonant voices of the past and future in the immediate present. Szecsödy holds a BA in Performing Arts from Malmö Theatre Academy and is currently finishing her MA in Choreography and Performance at Giessen University.
In residence
05 Dec 2022 – 17 Dec 2022
Budatoren