Fifteen authors between eroticism and exoticism
Writers: Maite Vanthournout, Tess Van Deynse, Massimiliano Doni, Jordy Spyt, Ann Bellemans, Mieke Stessens, KimmeTigra, Mario Vanhuylenbrouck, Yanne Ryon, Ian Maene, Diana Duta, Astrophysicist69, Dirk Elst, Alice Ciresola, Loeke Vanhoutteghem
Can erotic writing be a tool to expose the evil in a person? In other words: can erotic writing instigate de-colonial and feminist exploration? Am I Evil? is the second creation from the series JEANNE. Or the Western Touch*. That series is based on the controversial life of Jeanne Walschot (1896-1977), a Belgian pioneer in the trade of African art. JEANNE explores the European desire to meet the Other and the Unknown, but also to control, possess, and exoticize them. Stimulated by the Belgian-Italian duo Simone Basani and Alice Ciresola, various artists dive into Walschot's life.
The project Am I Evil? is the result of an intense process. Basani en Ciresola formed a group of fifteen authors, together with poet Els Moors and artist Roger Fähndrich. Every author was to examine the dynamics behind discrimination, nano-racism, marginalization, seduction and exoticism. Afterwards, they discussed their texts and became a sounding board for each other.
The collective journey resulted in a booklet. At Almost Summer, the booklet is presented in an intimate setting. The authors will read from their texts, talk about their writing process and engage in conversation with the audience.
The Feminist School is part of the European programme apap – FEMINIST FUTURES, a project co-funded by the Creative Europe Programme of the European Union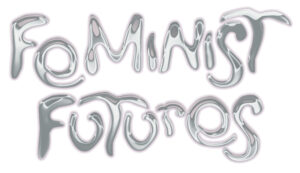 curation : Simone Basani and Alice Ciresola / Lecture-performance as workshop introduction: Roger Fähndrich / Workshop mentor : Els Moors
Live illustrator: Cleo Bissong / Writers: Maite Vanthournout, Tess Van Deynse, Massimiliano Doni, Jordy Spyt, Ann Bellemans, Mieke Stessens, KimmeTigra, Mario Vanhuylenbrouck, Yanne Ryon, Ian Maene, Diana Duta, Astrophysicist69, Dirk Elst, Alice Ciresola, Loeke Vanhoutteghem / Proofreading: Bruno De Wachter and Diana Duta / Booklet design : rien_de_nouveau_ici