Artist group infiltrates a bonkers garden party
What if you gathered artists for a brief moment, to experiment and create, just like a hackerspace?
DOPA stands for 'dopamine'. In popular culture, she is described as the main chemical for experiencing pleasure and enjoyment. In the pharmacological world, it is also thought to play a big part in the behaviour that is reinforced by reward – thus having a strong motivational effect.
OKAY CONFIANCE is a team that gets recomposed every time, based on the context and the available means. Artists make a short-term commitment, of mutual trust and learning. This time DOPA will grow at BUDA: during a collective meeting that will take place a week before the performance, stories, new conversations and growing relationships will provide fuel.
DOPA takes up residence in BUDA's garden. The creators will experiment with the form and content of what they call a 'garden party'. The result will be a highly sensorial experience perfectly attuned to T-Shirt Conversations by the buren collective.
Party with DJ jujulove in the BK6 garden!
This project is part of the European programme apap – FEMINIST FUTURES, a project co-funded by the Creative Europe Programme of the European Union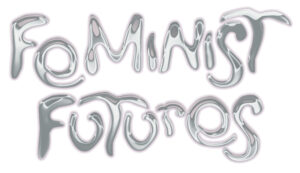 Workshop, installation, performance: Anne Lise Le Gac & Anat Bosak