Cosmic dance in a unique setting
Every once in a while, we all think about our place in the universe. Modern science provides us with many explanations, which get increasingly complex and are usually misunderstood. Every one of us looks for highly personal answers. So does the performance Zero to Infinity.
The performance, taking place under the setting sun, begins with a warm welcome with blankets, tea and hot chocolate. Stories are told about the universe and (not always strictly) scientific experiments. But in these choreographic compositions, the main measuring instrument proves to be the body – its weight, its gravity, its resonance. Especially for this performance 'balloniums' were created, musical instruments that produce hypnotic and imaginative sounds. In Zero to Infinity, you become part of a wonderland. And then night falls.
Agata Maszkiewicz is a choreographer, performer and dancer. After studies in sociology she studied dance in Linz, Austria. Even though her work is often considered to be socially critical, there is also room for humour and poetry. The collective Superamas, well established as a dance and theatre company, has toured since 1999 in Kortrijk, Europe and the rest of the world. At first sight, their work might appear eclectic, but their trademark is undeniable: non-conformist, often insolent but always surprising performances.
This project is part of the European programme apap – FEMINIST FUTURES, a project co-funded by the Creative Europe Programme of the European Union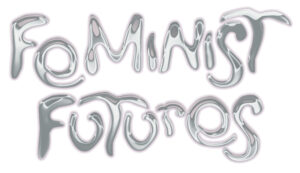 Conception : Agata Maszkiewicz & Superamas
Chorégraphie :Agata Maszkiewicz
Textes : Superamas
Interprétation : Agata Maszkiewicz, Teresa Acevedo, Superamas
Musique : Antoine Tirmarche
Création des objets sonores : Octave Courtin, Superamas
Création lumière : Henri Emmanuel Doublier, Superamas
Costumes : Sofie Durnez