Feminist DIY-workshop
BUDA and Ève Gabriel Chabanon have cooperated closesly in the past year. The artist organised a series of workshops together with several women and non-binary people. The foundation of their conversation: a list of questions drawn up by poet Bhanu Khapil, about topics such as intimacy. Whom do you love? What is the shape of your body? But also: How will you prepare for your death? The questions led to a conversation about feminist legacies and accessibility to public areas.
During Almost Summer, on 30 June, Chabanon will organise a similar writing workshop around Khapil's questions. This time, you'll get a chance to participate. How do you relate to the questions? The artist will incorporate the 'results' of this workshop in a public lecture on 2 July. On the same day they will also unveil a sculpture, which will initiate the development of a local feminist legacy or 'matrimony'.
This workshop is for anyone who identifies as a woman and non-binary persons.
The Feminist School is part of the European programme apap – FEMINIST FUTURES, a project co-funded by the Creative Europe Programme of the European Union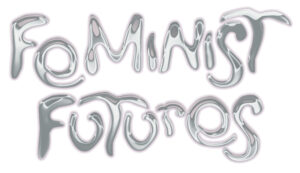 With the participation of : compañeros, FMDO, Refu Interim, QACE Kortrijk, Magnolia Collective, and numerous anonymous women of Kortrijk.
With the words of Bhanu Kapil and Helene Cixou.
With the help of: Bram Coeman, Anke D'Haene, Noir Metal, Klara Rowaert, Famke Struyve, Clara Van der belen, Mathilde Villeneuve.