Losing Ground: On Disappeared Art Institutions And Their Ghosts
Why small art spaces can make a difference
Small-scale, independent art spaces are not to be underestimated as players in an art field that seeks to facilitate both local and transnational gatherings. They, more than anybody else, try to create the conditions in which artistic research and work can occur. Quite a few of these initiatives have been successful, but many of them have disappeared again. What remains of the ideas, the connections and the objects that they established?
Qalqalah قلقلة, a platform of editors and curators, and NOA (Not Only Arabic), a performative magazine, investigate the afterlife of such independent places at Almost Summer. How, why and for whom were these initiatives created? What kind of artistic institution did they strive to become? What relationships did they establish, what myths did they start and last but not least: who gets to tell their stories?
In BUDA, both platforms take you through their investigations. The programme includes video work as well as collective actions, in a tent designed by artist and NOA co-founder Mounira Al Solh. On Sunday 2 July (11:00), there will be a panel discussion with esteemed witnesses of such art incubators, including Marnie Slater, Line Ajan and Virginie Bobin.
The Feminist School is part of the European programme apap – FEMINIST FUTURES, a project co-funded by the Creative Europe Programme of the European Union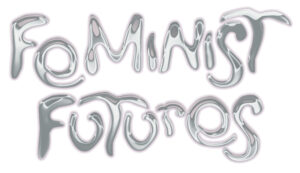 Public program curated by Qalqalah قلقلة / Art installation by Mounira Al Solh